| | |
| --- | --- |
| Posted on August 20, 2013 at 4:05 PM | |
Pete was down at the Southern Region Youth Camp on the 7-11th August in Chiphwembwe. Like the Central Region youth camp in Salima in April this year, the theme was "Banja La Mulungu – Kukhala ndi Kuchita" (The Family of God – Being and Doing). This camp was attended by over 800 youth from the rural and urban areas in Southern Malawi! This is where the greatest concentration of the AEC congregrations are.This was a challenge in itself as the youth from the rural areas in the lower shire learnt to interact with the urban youth from the hills of Blantyre. One young man commented on how practical the theme was as the youths had to learn to be members of God's family during camp where accommodation in the local school was so cramped by the sheer numbers!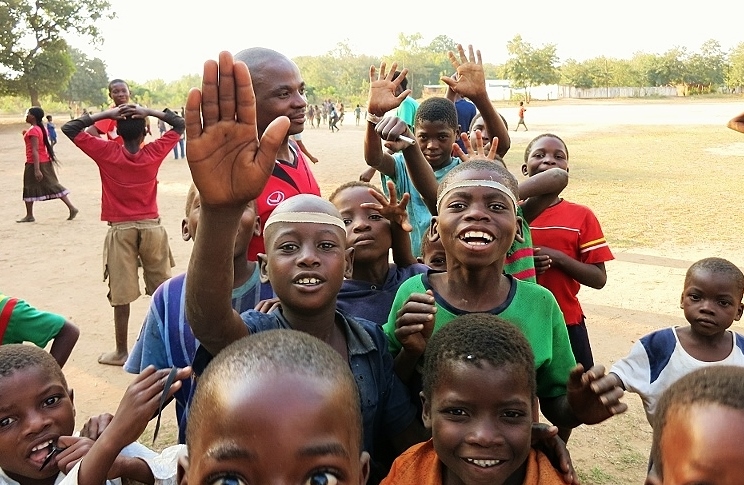 Pastor Chisoni Bridge with the Southern Region Youths
Pete was one of the organisers along with Pastor Chisoni Bridge (AEC National Youth Coordinator) and Pastor Fostance Mtolo (Sports Friends), and he also gave a Bible talk on "the Mission of God's family" as well as running an interactive seminar on "Youth Choir Discipleship Groups." The other talks were: "Adoption into God's Family"; "Living as God's Family"; and "Persvering as God's Family. The other seminars were: "Sports outreach"; "Gospel'centred Relationships" ; "HIV/AIDS awareness" and "Education and Career Development." We also had a Q&A session that allowed the youth to ask questions from the panel of faciliators about the topics they presented.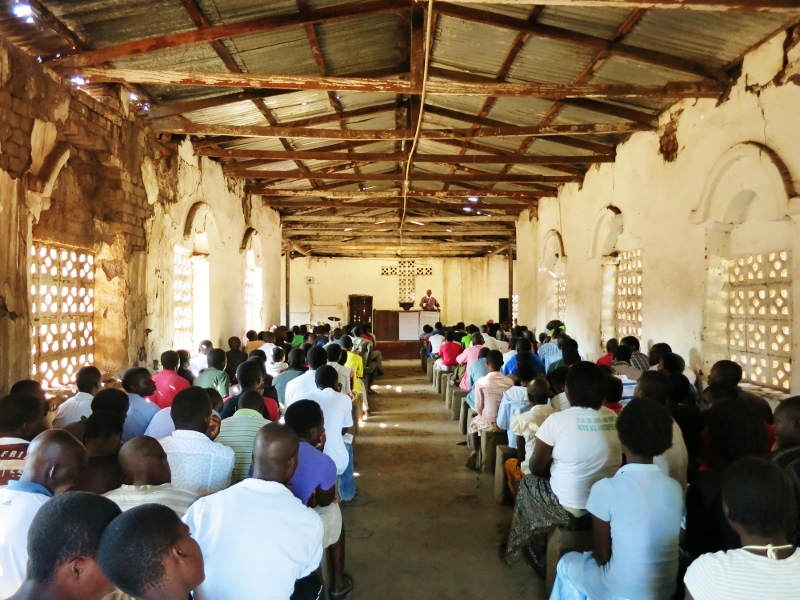 The Opening Bible Talk by Pastor Chisoni Bridge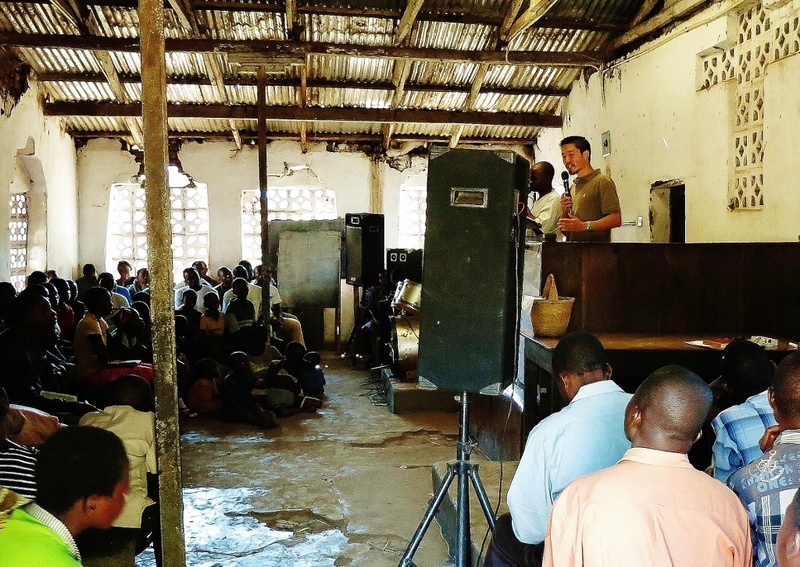 Pete giving his talk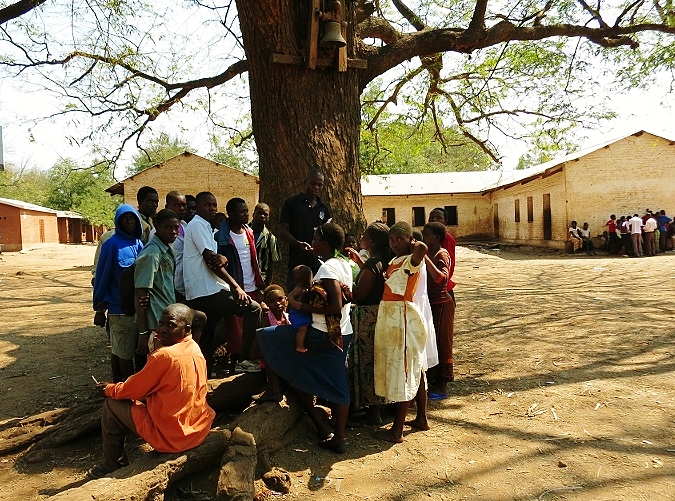 Bible Discussion Groups
In the afternoons, the youth engaged in sport activities such as football and netball. Due to the numbers, the youths had to be split into 20 teams which roughly had about 40 youths per team to complete in football and netball competition. The teams were a mixture of youths from different churches so that they would get to meet other youths and learn to be the family of God in the midst of diversity. On the last night, there was a talent show which showed up some amazing talents in song and dramas.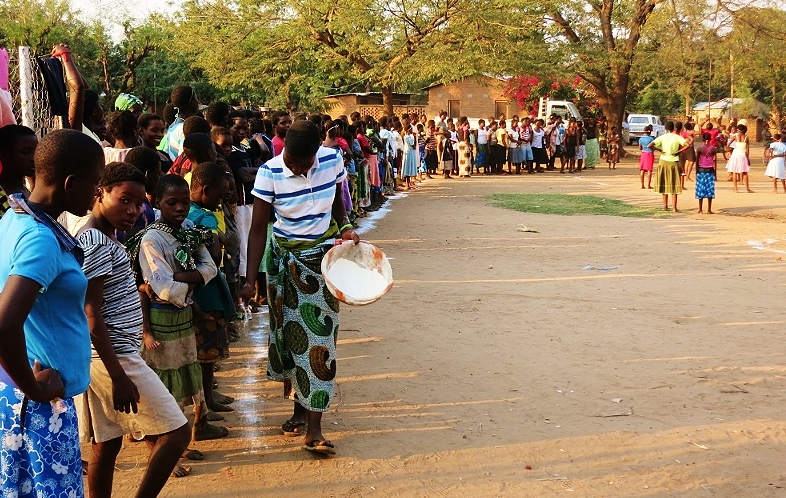 Girl using maize flour to mark the lines of a netball game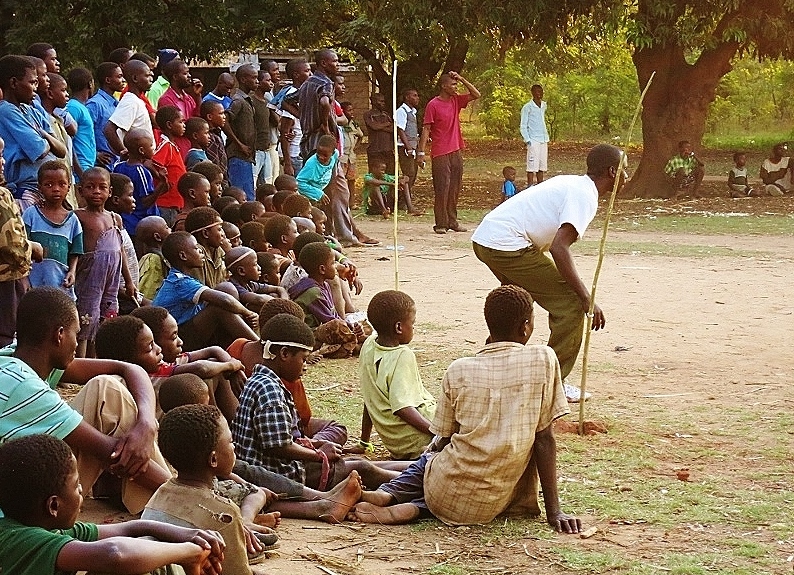 Boys watching an exciting football match
The youth loved the camp so much that they have requested that the camps be longer next year. A big praise was that many youths gave their lives to follow Christ after Pastor Chisoni Bridge gave his opening talk on "Adoption into God's Family." Please pray for ongoing effective follow-up of these new believers and those who have made recommitments. Pray also that the youth will keep growing and persevering in the family of God despite the challenges they face, and that this youth camp will be for many youths a milestone along their spiritual journey.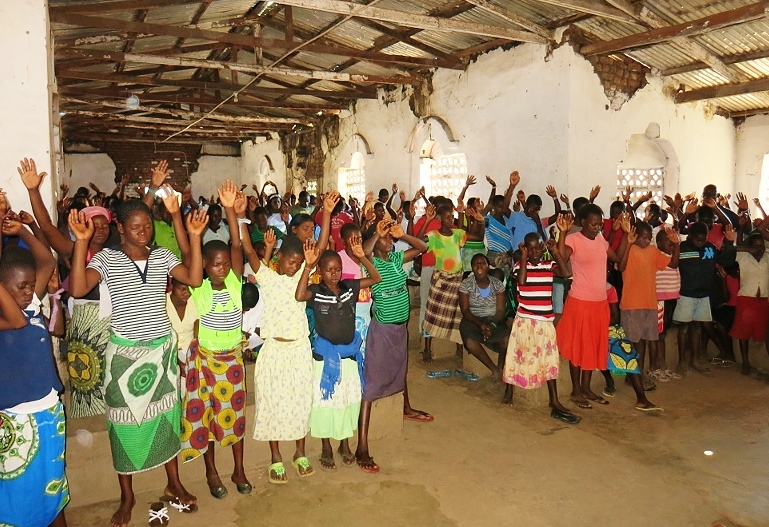 Many youths making a decision to follow Jesus